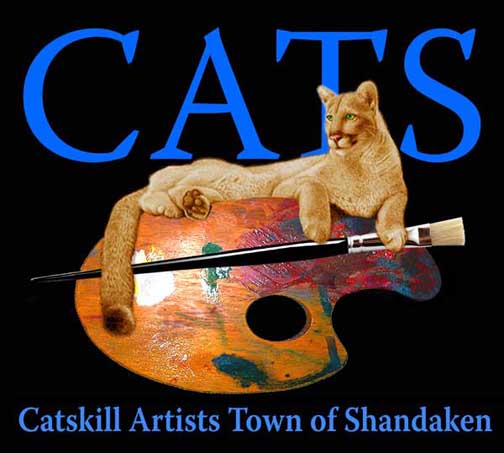 Support your local artists!
You can help Sponsor the 2010 Shandaken Arts Festival and Studio Tour. For a $15 donation you can get a beautiful CATS Tshirt and become a friend of Catskill Artists Town of Shandaken!
Click Here to order Specify size & how many you want: S, M, L, and XL in white, and S, M, L, XL and XXL in black.
XXL $16.